Rita1652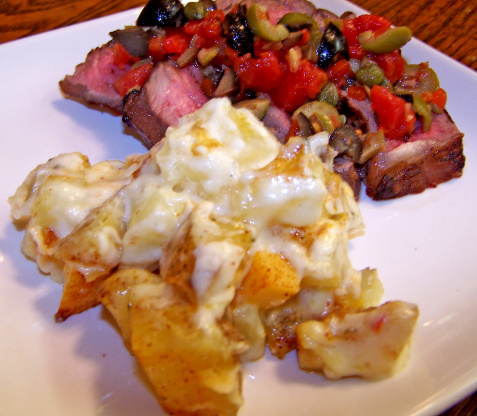 I have been making this for Christmas dinner for 20 years. Great with roast beef or ham. I substitute half and half for the cream and use regular black pepper, because it's what I have on hand.
Preheat oven to 450 degrees.
In a saucepan, melt 5 Tbsps butter.
Add flour and cook over low heat, stirring, for 2 minutes.
Remove pan from heat and gradually stir in cream and broth.
Cook, stirring until sauce is thick and smooth.
Stir in Parmesan cheese, salt and pepper.
Fold in potatoes.
Add more salt and pepper to taste.
Put in buttered casserole.
Mix Roquefort with melted butter and paprika.
Sprinkle on top.
Bake until cheese melts, 12-14 minutes.