This Ain't Your Ordinary Queso Dip
Bobtail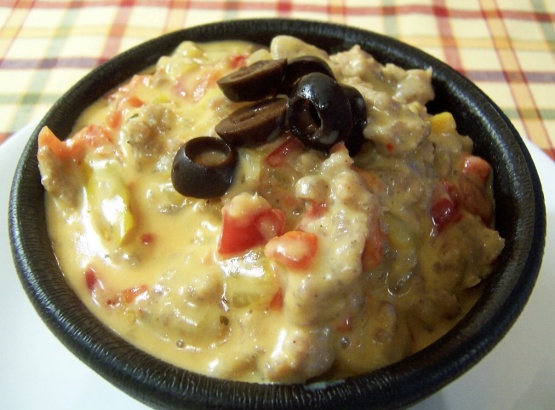 Wow! My brother Jeff made this for us to snack on this past Christmas Day. All the flavors meld together nicely, and I love the different textures. You won't be disappointed!

Fantastic! I have made this 4 times since Thanksgiving less than one month ago and it has been a grand slam hit every time! One of the great things about this recipe is that it is VERY customizable. For instance I excluded the mushrooms when I knew several guests didn't like them. I changed to Velveeta Mexican instead of Pepper Jack. The last time I made it I was in an extreme rush so I cooked it as instructed, but all in one pot on the stovetop instead of a crock pot which took me only 25-30 minutes total and I was out the door.
Brown sausage and onion together and drain.
Combine all ingredients in a crock pot.
Cook on low.