nudnik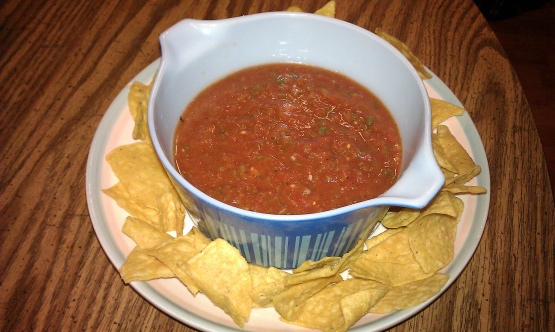 This salsa is similar to the kind found in Mexican restaurants. It's very different from the canned type in the grocery. It's thin and flavorful. It's so easy to make, and you'll get many complements! You can change the amount of cayenne depending on how hot you like it.

Top Review by nudnik
This was good, but it was missing something. After preparing, I did spice it up quite a bit, but both my partner and I thought it was just OK. Tasted fresh though. Yes, I will vary the ingredients and try again.
Drain and discard about half the juice from the can of tomatoes.
Place all ingredients in a food processor or a blender and pulse until well mixed.
Blend more for a smooth salsa and less for a chunkier.
Serve with your favorite chips. I like thin tortilla chips.