Thick & Meaty Spaghetti Sauce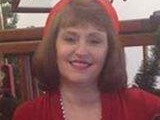 As everyone knows by now, most of my recipes come from a "Taste of Home" recipe magazine. This is by far our favorite spaghetti sauce. It is so thick and meaty that sometimes my boys just pour it over a piece of garlic bread and eat it like that!
Directions
In a large skillet over medium heat, cook beef and sausage until no longer pink; drain.
Transfer to a 5 quart slow cooker.
Stir in green pepper, onion, garlic, tomatoes, tomato sauce, tomato paste, sugar and seasonings; mix well.
Cover and cook on low for 8 hours or until bubbly.
Serve over spaghetti.
Reviews
Most Helpful
Good spaghetti sauce--definitely thick and meaty! I made it exactly as the recipe directed. As a personal preference, I think I would leave out the marjoram next time. Thanks, tree luee dee!
Wonderful ! This was easy to put together in the crockpot and I put mine on for 8 hours, delish ! I cut the recipe down and still used 2 cans of tomatoes because my mix looked too thick, I forgot that the crockpot doesn't loose much liquid, so mine turned out a bit too sloppy, *not* the fault of the recipe, and since DH served this over spagetti, it was perfect and he really enjoyed it. I used red peppers instead of green (simply becuase we like the red ones better) and the only question I would have is... once the sausages have been browned do you put them whole into the crockpot or slice them up? I kept mine whole. Please see my rating system: 5 stars for great taste, easy to make, and DH loved it! Thanks! Edited to add that I am unused to the word "ground" so missed that part with the sausages... now that I know that I need minced sausages I will adjust next time and re-photograph. Thanks for the info. to clarify, tree luee dee ! Update: I made this again, and used minced sausage meat this time, and the green peppers, but still only 2 cans of tomatoes, as it didn't seem to need more. A thick great tasting spagetti sauce, Thanks!