Thick and Chunky Oven Chili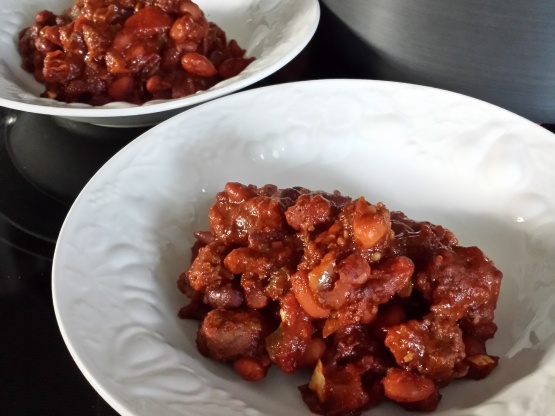 An easy and delicious variation on chili that won't make your clothes and hair smell like what you're cooking.
Directions
Preheat oven to 375º. Use convection if you have it.
Place vegetables and seasonings into soup pot or dutch oven.
Mix ingredients together to coat meat and vegetables with seasonings.
Place pot into preheated oven and cook for 15 - 20 minutes to brown meat and soften vegetables.
Once the meat has been browned, add the tomatoes, tomato paste, 3 cans of beans and water. Stir to combine. Use more or less water to suit your preference.
Return pot to oven and continue cooking for about an hour, stirring now and then if you like.