Thick and Chunky Crock Pot Game Day Chili
Parsley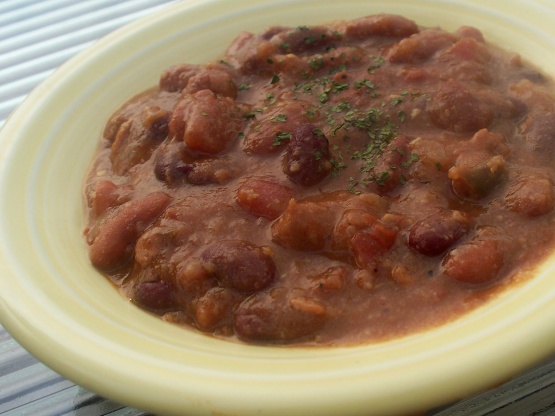 I make this during football season (I double the recipe, but I have a 7-qt crock pot). I prefer my chili with cut up stew meat rather than ground beef. I partially freeze the meat for easier cutting. Don't freak about the crushed corn chips....they just kinda "disappear" and serve as a thickening agent.

This is my new staple for chili recipe! I tried it over others simply for the name because I was making it for my guy's friends coming over to watch football. I'll admit that I added a diced jalepeno and a little extra chili powder for a good kick. The result was the best chili I've ever had and the guys ate every last bit. I'll definetly make this again, but double the recipe!!
Place all in the crock pot in the order listed.
Gently stir everything together.
Cover and cook on low for 6-8 hours or on high for about 4 -5 hours.
When done, mix again very well.
Serve topped with sour cream, shredded cheese, green onions, etc.