These are the best Oatmeal Cookies.
-Sylvie-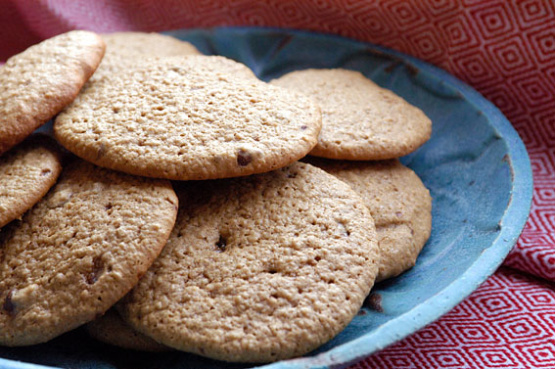 These cookies are addictive. They are chewy, and do not crumble. They are not like some recipes that have too many oats and remind you of granola. They are DELICIOUS.

YUCK !!! i am a pastry chef in new york city and i found these cookies horrific!!! they were heavy and full of chunky oatmeal ! the cookies didnt even look good. the cookies were also very greasy and were not good for clothes stains! HORRIBLE i would not waste time and supplies making them again.
Heat oven to 350 degrees.
Grease a cookie sheet.
Beat sugars, shortening, egg, vanilla and milk until smooth.
Sift together flour, baking soda, baking powder, and salt.
Add all at once to the shortening mixture.
Add oats; mix well.
Drop by teaspoons, and about 2 inches apart.
Bake 8-10 minutes until light brown.