A quick easy way of making yoghurt and getting some extra use out of that Thermos! Cook time = rest time.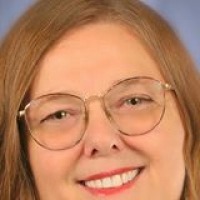 Wanting to save energy and get rid of a single purpose appliance with little jars whose lids were cracking.....I did this 4 days ago before I saw this. I was using a 2% pasteurized milk, so I added some dried milk and brought it to 120F. When the temp got back down to 99-105F I added the yogurt and placed it into a wide mouth thermos. Worked great! Ready overnight (8 hours would do). I like mine tart so I will take Bob D's suggestion to let it sit longer.
1

pint milk

1

tablespoon natural yoghurt
Preheat a heatproof dish and a well fitting lid, or thermos flask with boiling water.
Heat milk to blood heat 37C/ 98F.
Put yoghurt into a basin, add a little of the warm milk, stir well and then pour the yoghurt into the pan of milk.
Stir well, then pour into the warmed dish and cover with the lid.
Cover the container with a thick cloth and leave in a warm place, such as an airing cupboard, overnight, until the milk clots.
If a thermos flask is used you do not need a warm place!