Thelma Lou's Cashew Fudge
Curly208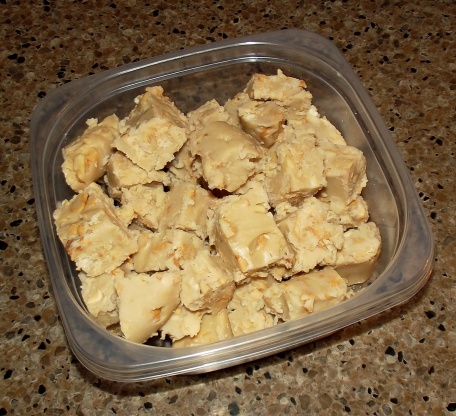 "From Aunt Bee's Mayberry Cookbook." Very good and rich!

I can't rate this, as I haven't yet made it, but by coincidence I am watching an episode of Andy Griffith in which Barney talks about sitting on the couch with Thelma Lou, "a pan of cashew fudge between us," watching a doctor show on TV. When I looked it up (I ADORE cashews), I ended up here!
Grease a 9-inch square pan. In a saucepan, melt the butter and add the brown sugar. Cook over low heat for 2 minutes, stirring constantly. Add the milk and continue cooking, stirring until the mixture boils. Remove from the heat and allow to cool.
Gradually add the confectioners' sugar until the mixture is of fudge consistency. Add the nuts. Spread in the prepared pan and cool.