Thelma Lou's Cashew Fudge
"From Aunt Bee's Mayberry Cookbook." Very good and rich!
Make and share this Thelma Lou's Cashew Fudge recipe from Food.com.
Directions
Grease a 9-inch square pan. In a saucepan, melt the butter and add the brown sugar. Cook over low heat for 2 minutes, stirring constantly. Add the milk and continue cooking, stirring until the mixture boils. Remove from the heat and allow to cool.
Gradually add the confectioners' sugar until the mixture is of fudge consistency. Add the nuts. Spread in the prepared pan and cool.
Reviews
Most Helpful
I made 8 different types of fudge this Christmas and DH declared this was in his top 2. It was a great addition to my holiday fudge assortment that I gave to my co-workers!

I'm not much of a cook but made this fudge and it was great!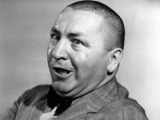 Fabulous! And a lovely change from regular chocolate fudge. I added 1 tablespoon light corn syrup with the brown sugar and butter, (I'm always afraid of a grainy texture in fudge), and used salted cashews. Sweet and salty and creamy! YUM! It just doesn't get any better! Only 5 pieces of this left after the neighbors left. I'll be adding this to my holiday treats. Thanks for a great, fast, and simple recipe, Sarah!