The World's Best Brownies
Redsie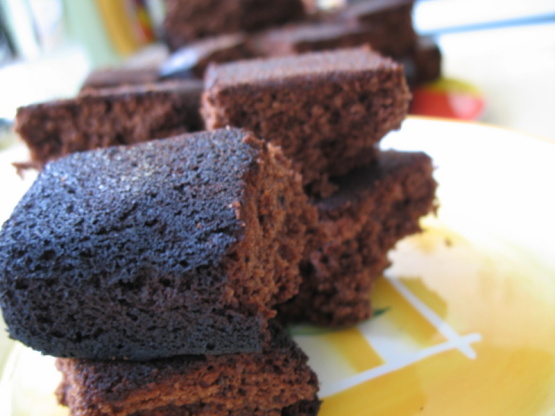 I used to be famous for these and was expected to bring them everywhere I went. They are a lovely, chewy type brownie that needs no icing. The recipe came from an old church cookbook from my childhood.
Top Review by Merlot
Your are so right...these brownies do not need icing. They turned out wonderfuly moist and chocolately. I added walnuts. I threw out my other brownie recipe and replaced it with this. Thanks so much, Mainecooncat!
Beat together sugar, eggs, and oil.
Sift flour, baking powder, salt, and cocoa together.
Add to sugar-egg mixture.
Add vanilla and nuts (if desired).
Pour into two cake pans (8x8x2) lined with foil.
Bake at 350 degrees for 35 to 40 minutes.
Cut when cool and dust with powdered sugar.