The World's Best B L T Sandwich
Prep 15 mins
Cook 10 mins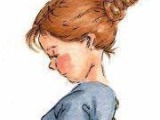 So simple, and yet so many subtle differences transform "good" to "world's best." the way a sandwich is assembled is key to how good it tastes. A gread sandwich is never dry (too bready). I pull out and discard all the soft white centers from baguettes, leaving two cano-shaped halves. This hollowed out bread is then packed full and doused with a generous splash of "house" dressing. Closing one of these sandwiches is like shutting an overpacked suitcase!
Directions
First make the house dressing, by combining all ingredients in a blender except for the olive oil.
With the motor running, very slowly drizzle in the olive oil and mix until it is fully combined.
Under a broiler or on a griddle, lightly toast the inside of the baguette.
Combine the mayonnaise and pesto.
Spread the pesto mayonnaise all over the inside of both halves of the baguette.
Lay the bacon along the length of the bottom half of the bread.
Lay the tomato slices on top of the bacon and drizzle with the house dressing.
Fill the remaining cavity with the lettuce leaves.
Close the sandwich tightly.
Cut on the diagonal with a sharp serrated knife into 2 to 4 pieces.
You may need toothpicks to keep the sandwiches together.
Most Helpful
No complaints here, the only thing I did different was added avocado. Will make again and again!
I have a very picky husby, and he doesn't care for "new" takes on old recipes. I snuck this on his plate though and he LOVED it!!
Thank you for the great spin on a classic.
This was delicious. There's something about the savory-ness of the mayo combo with the tangy sweetness of the house sauce, that's just ooh-la-la! I didn't have a baguette so I used toasted sourdough bread. I bought a store bought pesto "sauce/spread" that didn't have pine nuts in it, so it wasn't the traditional pesto, it did have basil as it's first ingredient and large chunks of garlic, it was very tasty mixed in the mayo. It's worth the time and effort and one day soon, I'll buy the baguettes and have some folks over for brunch and serve them...YUM!!