The Works - Bonza Aussie Burger and Chips!
My idea of what a Bonza (Great) Aussie burger should be, with the "works" added to it! Plus........warm weather, ocean breezes and a tube of your favourite beer - optional maybe - but probably necessary! Oh yes, and these burgers should be cooked OUTDOORS - please!!!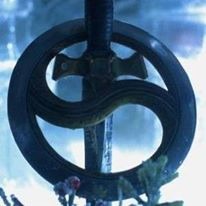 What a totally awesome burger with a wonderful combination of flavors! We enjoyed the addition of the pineapple and Canadian bacon. Made for Dining Daredevils ZWT 5
Preheat an outdoor grill for high heat.
When the grill is ready, lightly oil the grilling surface. Form the ground beef into four patties, and grill for 5 minutes per side, or until cooked through.
Meanwhile, melt butter in a large skillet over medium heat. Add onions, and fry until soft. Remove the onions from the skillet, and crack the eggs in the same skillet over medium heat. Cook until the yolks are solid, turning over once. Remove eggs, and set aside. Place the Canadian bacon in the same skillet, and fry until toasted. Remove the bacon, and turn the heat to high. Quickly fry the pineapple rings in the bacon drippings just until browned on each side.
To Assemble sandwiches: Set bottom of burger bun on a plate, and top with burger, a slice of cheese, a slice of Canadian bacon, one fried egg, fried onions, a few slices of beetroot, a slice of pineapple, a slice of tomato, and a leaf of lettuce. Decorate the top bun with ketchup, mustard, relish and mayonnaise as desired. Place over the burger. Repeat with remaining burgers.
Serve the burgers with freshly fried chips and some chilled beer -- or good Aussie wine!