V.A.718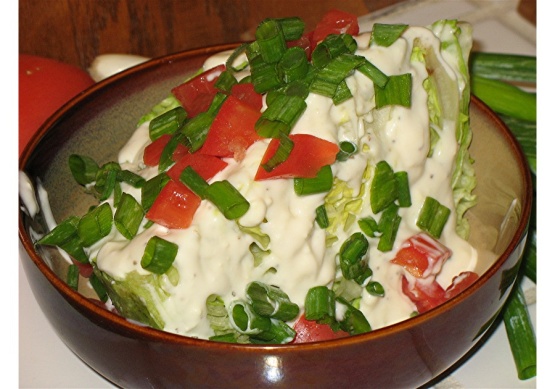 this is just like the salad at that " steakhouse" , but better at home

This salad was excellent. I highly recommend it. I can't wait to make it more during the summer. It is so refreshing!
whisk salad dressing ingredients together.
arrange a lettuce wedge on each plate.
quarter plum tomatoes.
add 2 tomato quarters to each plate, pour dressing over lettuce, sprinkle with scallions, and fresh ground pepper.