The Very Best Hummus / No Tahini Garbanzo Bean Spread
scancan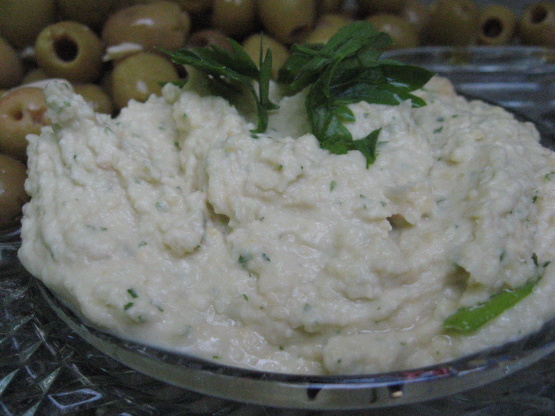 If you've never liked hummus that's because you only bought that yucky store bought "stuff". Stay away from that and serve this on nice warm crusty bread and watch everyone's faces in delight! I always add more lemon juice, garlic, and salt to my tastes.

A real winner!! This recipe wins on so many levels. Since you don't need Tahini, it's economical.It's made with ingredients that are always in my pantry/frige.It's easy,easy,easy. When I want to make it extra smooth, I remove the skin from the beans. It's a bit time consuming, but it does make a difference. This is also very adaptable for add-ins. I've aded in red peppers,finely chopped artichoke bottoms- let your imagination go!
Blend all ingredients except for beans in a food processor.
Add beans and process until it resembles a chunky dip; not completely smooth.
Enjoy!