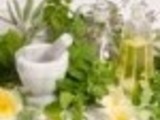 A delicious classic, easy to prepare. Also it is a Low fat version. Serve with a lemon wedge, risotto and tender asparagus.
Directions
With mallet, flatten veal cutlets to 1/4 in thickness.
Dredge each cutlet in flour, dip in egg and coat with bread crumbs.
Cover with wax paper and let sit in the refrigerator at least one hour.
Heat skillet, add oil and butter.
Cook cutlets 2 minutes per side.
Most Helpful
thank you! i live in Milan, it is perfect without flour too! we use it just with one egg beaten, and breadcrumbs.....(no butter!) thank you!

easy light and delicious. Reminds me of wiener schnitzel in austria.