The Ultimate Healthy Muffins
Annacia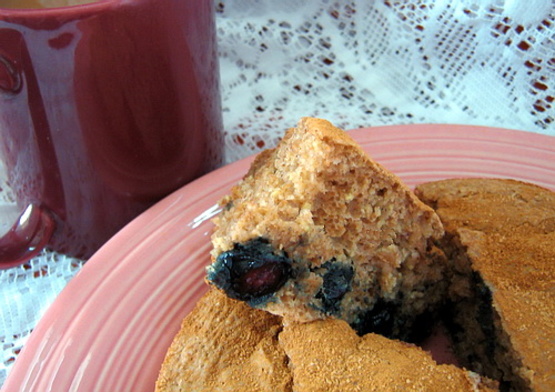 For the health conscious baker. Don't worry: they're still quite tasty! Plus, you have have more than one and not feel a shred of guilt about it!

I love the taste and health aspects, this is a great diabetic friendly recipe. I made a 1/2 recipe and baked it in an 8" cake pan because I was more in the mood for coffee cake. When finished i gave it a good sprinkling of cinnamon Splenda. The only thing that kept this from being 5 stars in my book was that it was too wet and ended up with a heavy too wet texture. This might have because I cut the recipe in half but it shouldn't have caused it. I will make this again but next time I'll add the liquid ingredients in increments until I have the right moisture balance instead of all at once. Made for Diabetic Awareness Tag.
Preheat oven to 350°F.
If making your own "buttermilk" prepare ahead of time.
Whisk eggs, applesauce, buttermilk, and vanilla together in bowl.
In a separate bowl, mix together dry ingredients.
Slowly add wet mixture to dry. Do not overmix.
Gently fold in blueberries.
Spoon into greased muffin cups. (Batter doesn't rise much, so its okay to fill them to the top.).
Bake 30-35 minutes, or until a toothpick inserted in center comes out clean.