Pamela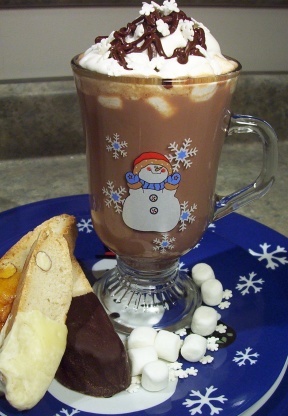 A great way to escape winter's chill - adults only! Make your hot chocolate with water or milk and top with whipped cream or try my Marvellous Marshmellows as a garnish - from Food & Drink magazine.

Oh my!! This drink was soooo very incredible. It has been raining and cold for what seems like forever. I decided it was time for a private escape. I made this hot drink, drew a hot bubble bath and I was in heaven. Tastes very rich and so relaxing. I garnished with whipped cream but would like to try your homemade marshmallow. Thanks Country Lady.
Pour vodka& liqueur into a heatproof mug and top with hot chocolate.
Garnish with a homemade marshmallow or whipped cream.
For Vegetarian Option omit marshmallows or use Vegetarian marshmallows.