The Simplest Tomato Sauce Ever (Marcella Hazan)
Redsie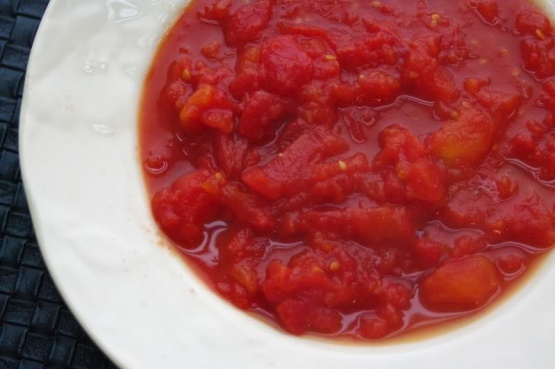 In its very simplicity lie the secrets. This sauce is incredible. It has 3 ingredients, and no chopping. The amateurgourmet calls it Marcella Hazan's CRAZY tomato sauce. This is not your thick pasty sauce, it is a light luscious wonder. Add garlic or basil or mozzarella to it as you choose but try it this way first. The butter..DON'T switch to olive oil, it makes the sauce.
Simple, straight-forward, no skill required. I had very unpleasant metallic-tasting results with Cento brand tomatoes, but the San Marzano tomatoes (with the white label) work for me every time. I make no changes until the end, when I add a generous squirt of the pulverized Italian herbs that come in a tube in the produce case (just like Grandma....) No matter what I put this sauce on - pasta, frittata, calamari, store-bought! meatballs - my husband seems surprised at how good it tastes and suggests that I make it again. Either the stuff is very versatile, or his memory is even worse than I thought. Freezes well, too. The sauce...not the husband...
Combine the tomatoes, their juices, the butter, and the onion halves in a medium saucepan.
Add a pinch or two of salt. Place over medium heat and bring to a simmer. Cook, uncovered, at a very slow but steady simmer, adjusting the heat as necessary, for about 45 minutes, or until droplets of fat float free from the tomato.
Stir occasionally, mashing any large pieces of tomato with the back of a wooden spoon. Taste and salt as needed.
Discard the onion.