The Secret to Perfect Gyoza N Pot Stickers
Leslie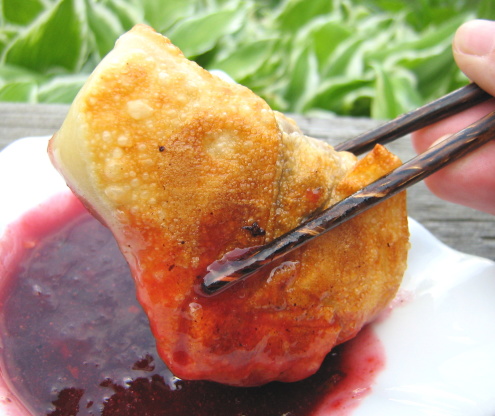 I learned this on a Japanese show where they investigated why regular housewives' gyoza was so yucko compared to professional masters' gyozas. Let me share the secret with you....:D

I'm so happy with how these turned out. I added more veggies to the filling, grated carrot, minced jalapeno, chopped mushroom. Love the technique of mixing by hand. It made the filling so much easier to handle than other recipes I've tried. I agree with others there was an issue of sticking, so I think its important to gently remove them from the pan after steaming, empty the water, add oil to the pan and then put the little stickers back in to finish cooking. I had forgotten how much work these are and regretted that I had begun making them about a 1/4 of the way in to assembling them. As soon as I took my first bite, I knew it was worth all that work. Thanks for posting the recipe. It'll be my "go to" post sticker recipe.
First combine the meat and the seasonings. Mix it with your HANDS. This is important. Then add in the rest of the vegetables. Mix it very very well WITH YOUR HANDS till it changes texture and cannot fall apart.
Place a teaspoonful of filling in a wrapper and put water along the edge of the wrapper. Make a semicircle, gathering the front side of the wrapper and sealing the top.
Put the gyozas into a pan and fill the pan with BOILING WATER. The water must come up to half the height of the gyozas and no higher or lower. Cover and let boil/steam for 3 minutes EXACTLY.
Open the lid and drain off excess water. Add vegetable oil and let it fry for only 1 and a half minutes. No longer, no shorter.
Remove and serve :D.