The Russian Tea Room Russian Dressing
Ruby15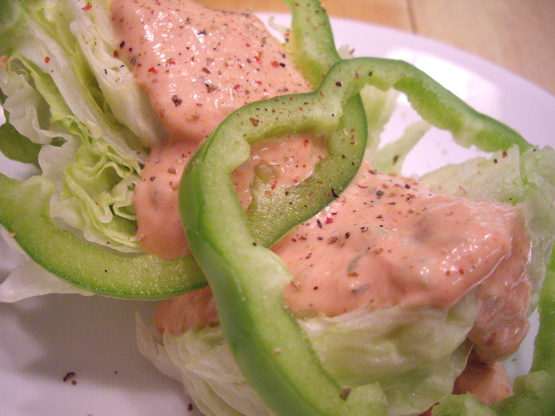 This tasty dressing was found in The Russian Tea Room Cookbook. Use it on sandwiches, salads or fresh seafood.

i have been looking for a recipe that is close to a local restruants. they call it thousand island but it is much closer to this. the restruant burned down 6 monthes ago and i have been searching ever since. this is yummy and will be a staple in my fridge!
Combine all ingredients in a food processor or blender, and blend until mixed.
Do NOT over blend.
Refrigerate in a covered jar until serving time.
Stir before using.
Use to dress sandwiches or salads, or as a dip for fresh seafood.