The Realtor's Parmesan Salad Dressing
diner524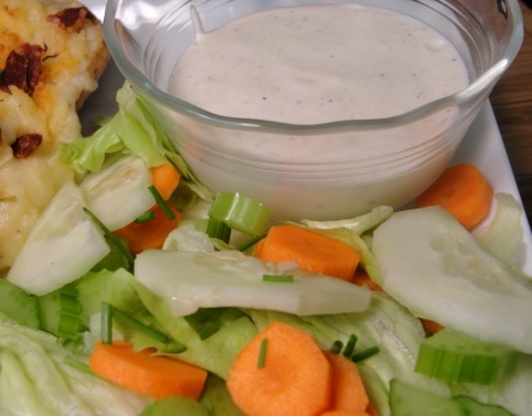 What a great dressing this one is. It's very thick and almost like a dip. To thin it down, I add a little bit of milk until I get it to the consistency I like. You can do the same thing and make it just the way you like it- thick or thin- you choose.
Wow!!! This is terrific and so simple to make!! I made mine to go on a salad, so I thinned it somewhat for my tastes, but could also see using this as a dip for veggies. I did add a little salt but think next time I would leave it out and just add it to the salad if needed. Thanks for sharing this recipe. Made for PRMR.
Combine all ingredients together and mix well. Cover and refrigerate overnight.
Great as a salad dressing or dip for vegetable crudites or chips.