The Realtor's Low Fat Thousand Island Dressing
2Bleu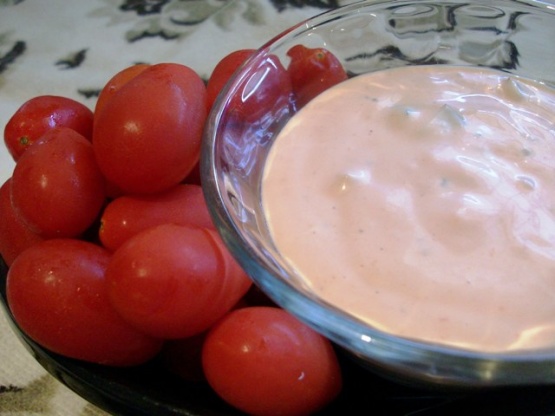 This one is a lower fat version of Thousand Island dressing. It's great and you don't even miss the extra fat and calories.

This was surprisingly satisfying and I was pleased! I was expecting a very thin dressing due to the use of water, but this honestly had a nice texture. The flavors married well although next time I'll cut back on the parsley. I will be making this again and thank you for sharing the recipe. :-)
Puree mayonnaise, ketchup, lemon juice, bell pepper, onion, parsley, relish, cayenne, water, and salt and pepper in a blender until smooth.
Add additional water if necessary to thin to desired consistency.
Cover and refrigerate.
Keeps for 1 week.