The Realtor's Italian Potato Fries
lazyme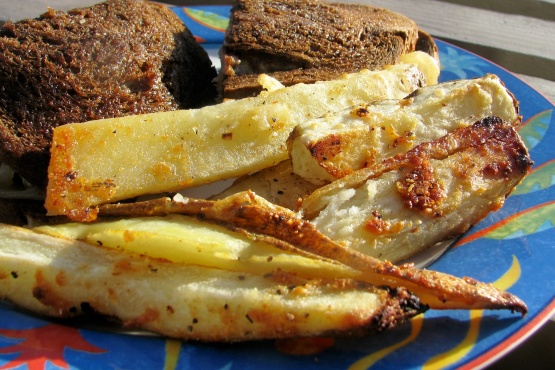 These are the perfect seasoned pub fries. They are really great! I hope your family loves them as much as we do.
Preheat the oven to 450.
Wash but don't peel the potatoes. Slice them into wedges about a half inch thick or less.
In a mixing bowl large enough to hold the potatoes, whisk together all of the other ingredients.
Add the potatoes, toss to coat.
Lay them all out in an even layer on a cookie sheet or a jelly roll pan. If you have a dark colored one, use that. It will make the potatoes brown better (I don't know why this works but it does).
Roast them for a total of 35 minutes or until they are browned the way you like them. Turn them over one time about half way through.
I serve these with sour cream on the side- yummy!