The Realtor's Easy Lemon Curd (Lemon Filling)
gailanng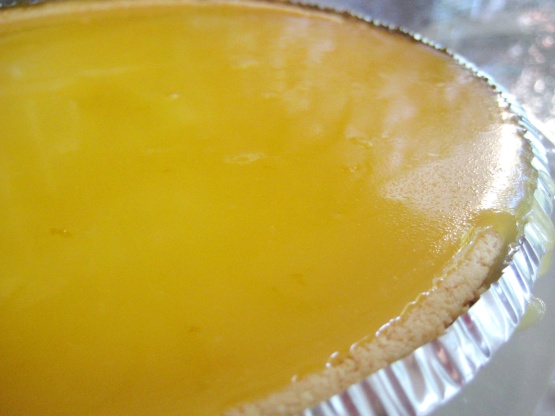 This one is so delicious and easy, you'll never use store bought again. Use fresh squeezed lemon juice if you have it; if not, the stuff in the container will do just fine. I've adapted this from the original recipe that came from the 1950 Betty Crocker's Picture Cook Book. It was the very first "big red cookbook" as they are known now. I use this to make my friend GailAnn's Lemon Truffle Pie

I tryed this recipe yesterday to go with my sour cream lemon cake, I put in between my three layer cake, it was awsome!!!!!!!!

I have download the recipe and put it next to my sour cream lemon cake recipe, it goes hand in hand.

Thanks/DewMorning

KEEP SENDING AWSOME RECIPES: CHEF BY NIGHT!!!!
Mix all the ingredients together in a heavy bottom sauce pan. I shake the water and cornstarch together in a jar first and then add them to the pan to avoid lumps.
Bring to a rolling boil and boil 1 minute, stirring constantly.
Chill or cool before using.