The Realtor's Buttermilk Garlic Salad Dressing
Boomette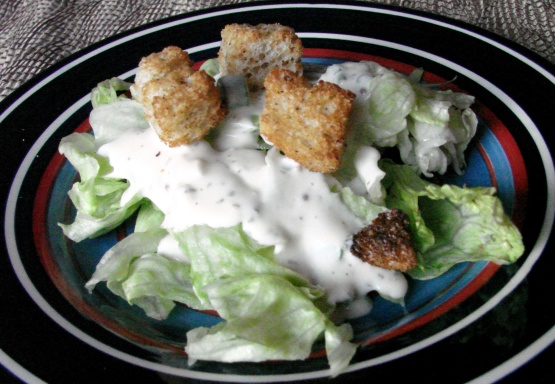 I love this dressing! It's so creamy and delicious! If you are out of buttermilk, you can substitute 1/4 cup sour cream and 1/4 cup milk. I have done that many times with very good results. This one tastes great either way. Make it the day before you plan to use it if you can. That way the flavors will have time to blend.

We loved the dressing. I served it over romain lettuce with chopped avocado and grape tomatoes. I did add about 1-1/2 T more lemon and 1/2 tsp salt and pepper. Nice and creamy. Thaniks for the posting!!
Place mayo and buttermilk in a covered container and shake to combine.
Add all the other ingredients and shake until well blended.
Store in refrigerator for up to 1 week. Shake before using.