The Perfect Porterhouse Steak & Marinade
This recipe comes from my Dad's recipe file. It's a real treat to visit and have Dad make his trademarked, perfectly grilled and seasoned porterhouse steaks! The marinade is so simple that I'm able to do it in 5 minutes before heading off to work in the morning. Enjoy!
Directions
Whisk together oil and vinegar until well blended, add remaining ingredients. Pour over porterhouse steaks, or any steak for that matter, in a dish or in a 1 gallon sized storage bag. Marinate at least 8 hours. Grill or broil and enjoy.
Note: this recipe can easily be doubled or tripled for more steaks.
Reviews
Most Helpful
I used this marinade on some T-bones. I added some coarse ground black pepper and used shallots instead of onion. The steaks were delicious, juicy, and tender. I brought them to room temperature before grilling and let them rest for a few minutes before serving. They certainly did not have the texture of "Rubbermaid". I actually tried your marinade before posting a review and I am glad I did. This would make a great marinade for less expensive cuts of beef. Let's face it, top cuts are not always in everyone's budget. Thanks for sharing your Dad's recipe with us!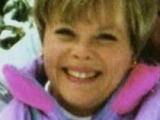 This is a marinade that I adore. We used to use one almost identical to this (just added black pepper) on flank steak. It turned out delicious and *tender*. We all have our personal taste and this one suits us to a "T".

A very subtle marinade. I added 1 teaspoon of honey. Found that the marinade enhanced the flavor of the steak, Chef Bob's rant aside. Thanks for posting!