The Perfect N.y. City Apple Martini
Boomette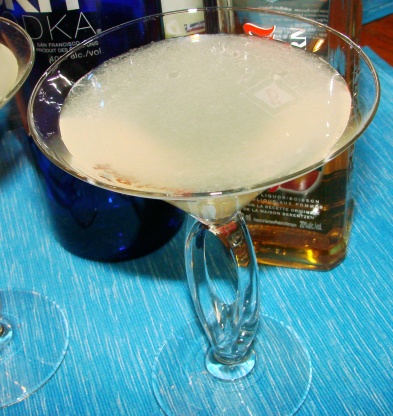 My favorite drink is the Apple Martini. I moved to Texas and couldn't find a decent Apple Martini to save my life. I finally found one at the local Italian restaurant down the street. The owner claims to have gone to NYC in search of recipes for food and drinks. He said he got this from a very upscale, fancy hotel for the rich and famous. Whether or not he did, I don't care. I just love these!
42.52

g vodka

28.34

g pucker sour apple liqueur

85.04

g sour mix

0.25

ml sweet vermouth (secret ingredient)
Chill a cocktail glass with ice. Put one or two ice cubes in a cocktail shaker, add ingredients, give two or three shakes. Dump ice out of cocktail glass and pour martini into chilled glass. Garnish with a cherry or sliced green apple and enjoy.