The Perfect N Easy Indian Curry Sauce (Makhani)
mianbao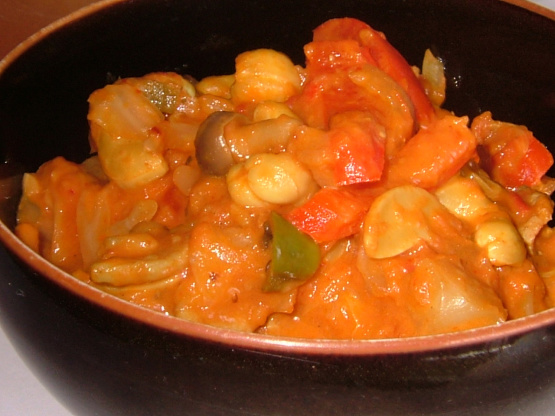 This is the basic makhani sauce to which either Tandoori chicken or Paneer is added towards the end, to make either Chicken Makhani or Paneer Makhani. If you like the sauce more creamy and mild you may want to increase the amount of fresh cream added to the sauce. You may also adjust the quantity of sugar/honey in the sauce according to your taste.

Full of that nice blend of Indian hot with a touch of sweet flavor that makes a lot of Indian food so appealing. Even though this recipe contains a long list of ingredients it is rather quick to prepare, once gathered it is rather uncomplicated to prepare.
Heat oil and butter together in a nonstick pan and add the cloves, cardamom, bay leaf and cinnamon.
When they are heated through add the ginger, garlic and green chilli and keep stirring till they turn pink.
Now add the tomato paste and let cook. You may add a little water if the sauce seems to be too thick.
When the tomato paste starts to bubble add the red chilli powder, Garam masala Powder, turmeric powder, sugar/honey and salt.
After about 2-3 minutes add the garam masala powder and fenugreek leaves' powder. Check for seasoning.
Finish off with fresh cream.