The Perfect Grilled Cheese Sandwich
lazyme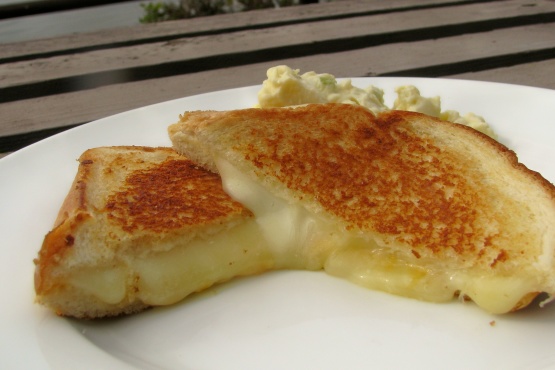 Substituting butter with a surprising ingredient adds the perfect zip to a traditional favorite. Pair it with a warm bowl of tomato soup for a quick and delicious meal.
Bring non-stick skillet to medium heat.
Spread mayo on one side of each piece of bread.
Place one piece of bread onto heated skillet, mayo side down.
Layer your two pieces of cheese.
Sprinkle a dash of garlic salt to taste (optional).
Top with remaining piece of bread, mayo side up.
Cook until golden brown on both sides.
Enjoy!