lil sis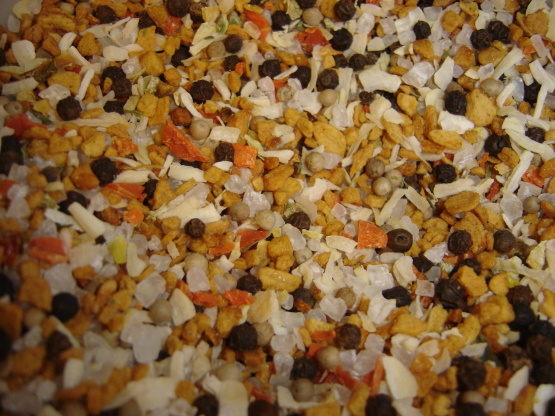 This works so well on so many things. Use it like you would pepper, the added garlic & onion gives everything an extra flavor kick. Even cottage cheese is a bit --perkier-- with this grind! :) The Crushed Dry Vegetable Flakes and the Rock Salt are optional.
118.29

ml peppercorn (a mix makes it even tastier)

177.44

ml crisp roast garlic (by The Garlic Co.)

118.29

ml chopped dry onion flakes

118.29

ml vegetables, flakes (optional)

118.29

ml rock salt (optional)
Mix and put in your favorite grinder.