The Original Cabbage Soup Diet
Bergy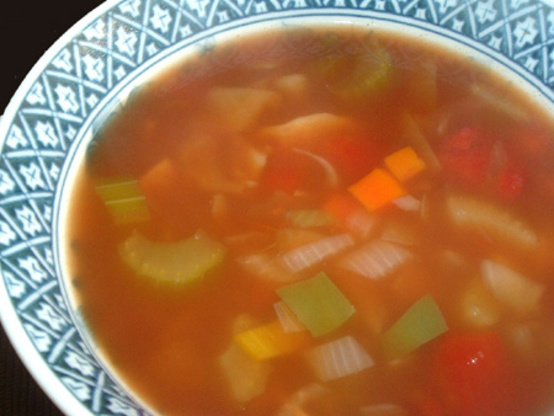 I got this out of the National Enquirer in 1995-1996 when the soup diet originally came out. I don't remember the rules of the diet other than you could eat as much of this as you wanted.
Even my 2 yr old loves it! Like other reviewers, I added about 3 lbs carrots, which I actually grated to enhance the tomato flavor. Also, this may sound odd, but I added 1 teaspoon of nutmeg and it was delicious! Several tomato based soups my family enjoys call for nutmeg, and I wasn't disappointed when I added it to this one
Place all in large stock pot and bring to a boil.
Simmer for 1 hour.
Refrigerate all leftovers.