The Original Cabbage Soup Diet
Bergy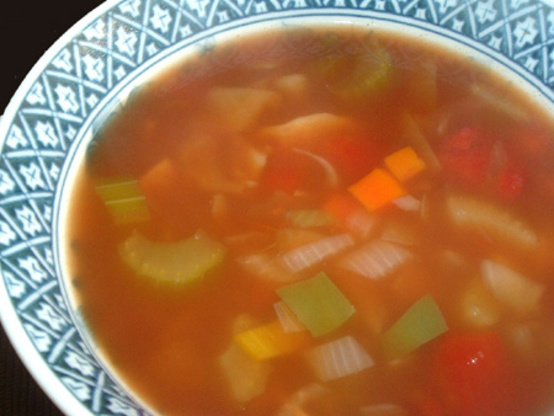 I got this out of the National Enquirer in 1995-1996 when the soup diet originally came out. I don't remember the rules of the diet other than you could eat as much of this as you wanted.

So we did the actual week long diet. . .thanks for the inspiration! We followed it to a "T" and I lost 3 lbs and my hubby lost 6.5 lbs. It was actually an enjoyable diet as I like this soup and because each day they switch it up a bit with veggies or fruit or meat.
Place all in large stock pot and bring to a boil.
Simmer for 1 hour.
Refrigerate all leftovers.