3 Reviews
Most Helpful
Newest
Highest Rating
I'd never used buttermilk for a sauce before, but it totally works!! Great flavour and there was plenty of sauce to completely cover my pork chops, just how I like it - the more sauce the merrier! The flour dredging made a nice crisp outside to the pork chop and they were lovely and juicy inside.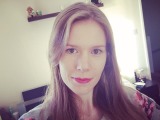 If you like a "bite" to your pork chops, you'll love this recipe. "oh boy was that good! said the hubby. Just gather the ingredients and easy peasy. makes plenty of gravy for the red smashed potatoes that I made.
This recipe is delicious. I tasted the sauce as I added the chicken broth and stopped with a little left in a 14 oz. can because I liked the flavor as it was and also did the same with the buttermilk leaving some in the measuring cup when I felt it tasted perfect for me. I didn't have buttermilk on hand so I made my own using milk and white vinegar. Don't skimp on the onions since they cook down. I only used a few drops of hot sauce because the sauce was hot enough for me with the cayenne flour. This is a recipe that would be great to increase and make ahead for a party then heat it in a serving dish. I made red skinned potatoes as a side and the sauce was excellent over them too.
The Neeley's Smothered Pork Chops