3 Reviews
Most Helpful
Newest
Highest Rating
Made this for Memorial Day family gathering and everyone raved about the ribs! I also let the meat sit overnight with the dry rub and baked in the oven. They were fantastic! The only change was, I used smoked paprika. We live in Kansas City and know our barbeque and this is the best!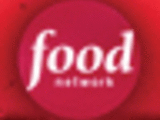 These ribs came out perfect. Soooooo tender and juicy. Great flavor from the rub. We were fighting for the last one in my house!!!!! Making again this weekend. Love them.
We really enjoyed this recipe robingracejohnson. The rub is awesome. I let the meat sit overnight and baked it in the oven. It's not bbq weather here yet. The baby back ribs were succulent and extremely flavorful. I used a good quality pepper bbq sauce which worked perfectly in this recipe. Thank you so much for sharing your wonderful recipe with all of us. Into my keeperbox this goes. Made for Pac 2011.
The Neeley's Kansas City Baby Back Ribs Dry Rub and Cook Method