The Neeley's Kansas City Baby Back Ribs Dry Rub and Cook Method

My husband and I saw this on Food Networks Down Home With the Neeley's and had to try it. I am so glad we did! It is awesome!!! The ONLY way we will make ribs anymore!!! These ribs are time consuming; it is an all day job, so make these on a day that you have 5 or 6 hours to spare! You won't be dissapointed!!!
Directions
Mix all the dry rub ingredients together.
Rub desired amount onto a rack of baby back ribs.
Cover with plastic wrap and let sit in refrigerator for 24 hours before grilling.
Heat your charcoal grill and prepare it to use your smoker attachment. If you do not have a smoker (we don't) just situate the charcoals to one side of the grill.
When grill is heated and the flames go away place rack of ribs, skin side up, on the grill on the opposite side that the charcoals are on. This makes for cooking with indirect heat.
Cook ribs on grill for 5 or 6 hours, turning and basting with your favorite BBQ sauce (ours is Sweet Baby Rays hickory and brown sugar) every 30 minutes. Temperature of grill should be around 225 degrees.
Reviews
Most Helpful
Made this for Memorial Day family gathering and everyone raved about the ribs! I also let the meat sit overnight with the dry rub and baked in the oven. They were fantastic! The only change was, I used smoked paprika. We live in Kansas City and know our barbeque and this is the best!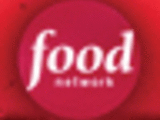 These ribs came out perfect. Soooooo tender and juicy. Great flavor from the rub. We were fighting for the last one in my house!!!!! Making again this weekend. Love them.
We really enjoyed this recipe robingracejohnson. The rub is awesome. I let the meat sit overnight and baked it in the oven. It's not bbq weather here yet. The baby back ribs were succulent and extremely flavorful. I used a good quality pepper bbq sauce which worked perfectly in this recipe. Thank you so much for sharing your wonderful recipe with all of us. Into my keeperbox this goes. Made for Pac 2011.