Rita1652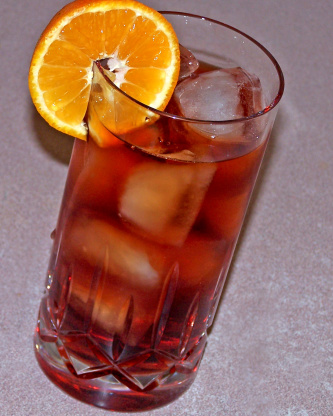 Another great cocktail idea for the holidays - straight from RR.

Maybe I just dont like campari, I have not found one drink recipe with campari worth drinking. It tastes like rose petals to me.
Fill a highball glass with ice cubes.
Add equal parts of gin, sweet vermouth and campari.
Garnish the glass with an orange slice.
Enjoy! ;).