The Most Ultimate Buttery Cream Cheese Pound Cake
This is the most ultimate rich dense buttery pound cake! no lein this cake but the eggs--- for best results this cake should be baked a day ahead and wrapped in plastic, or it can be frozen for up to 3 months, servings is of coarse estimated --- this is wonderful served with a blueberry or strawberry sauce :)
Directions
Preheat oven to 350 degrees F.
Generously grease two 8 x 4-inch loaf pans or a 4-quart tube pan.
In a bowl cream the butter and cream cheese until smooth.
Add sugar; beat until light and fluffy, about 5-7 minutes (you MUST beat for at least 5 minutes this is an important step!).
Add the eggs one at a time beating well after each addition.
Mix in vanilla.
With mixer on low add the flour and salt in two additions.
Immediately pour in batter into prepared pan.
Tap pans to eliminate any large air bubbles in the batter.
Bake 60-75 minutes, or until cakes tests done.
Note: if the tops begin to brown too quickly tent loosely with foil.
Cool in pans for 10 minutes.
Turn out the cakes then cool completely with the tops up on a wire rack.
Note: if baking in a 4-qt tube pan increase baking time by about 5 minutes.
Most Helpful
This is an old recipe that I have been baking for decades. Unfortunately, everything is right except the amount of salt! I use a "dash" of salt, not 2 tsp. I can't imagine what it tastes like with that much salt! Also, 350 it too fast to bake this cake. 300-325 is best. Other than the above comments, it is a very delicious cake, and you can have fun with adding any flavorings you would like. Wrap your pound cake in a cotton towel and place in the frig overnight and bring to room temp before serving. The cake is even better by the third day If it last that long!
And here's another 5 stars to add to the collection! I also used almond extract. I made 2 loaves on Monday and there's enough left for tonight to fight over with strawberries and cream on it! We also toast in in the morning and eat it with butter on it. Awesome! Update-I felt the need to make another one! Very rare I make the same cake 2 times in a row. To me that says something. Great recipe!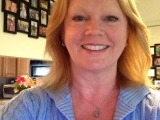 This is an absolutely delicious cake! I subbed some grated lemon peel and a teaspoon of lemon extract for the flavoring and it was great. I cut down the salt because 2 tsp is way too much for our tastes...I used 1/2 tsp. From my experience, I did not feel that it was appropriate to bake the large, heavy cake at 350 for such a long time so I went down to about 325 and it came out great. I can't wait for Maine blueberry season to start up...lemon blueberry pound cake - YUM! I will be making this cake often so I appreciate the great recipe, especially the perfectly detailed instructions (pound cake is expensive to make, so I would hate to make a mixing error and ruin it!). If you are looking for THE pound cake recipe for your recipe file, this is it...the recipe is well written and you can vary the flavorings however you like.