Boomette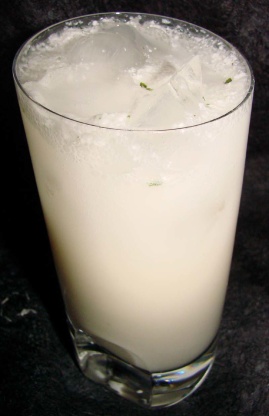 Another coconut mojito from somewhere out on the web. Purported to be so good that you should make these by the pitcher

I had one of these in Miami and have craved it ever since. I just tried this recipe last night and it was AMAZING! It tasted wonderful and brought back the vacation memories! I will be making LOTS more of these. Thank you!
Muddle the mint with the lime juice in a cocktail shaker.
Add rum, syrup and coconut cream, and shake well with ice.
Strain into tall glasses and top off with club soda.
Garnish with extra mint leaves.