lazyme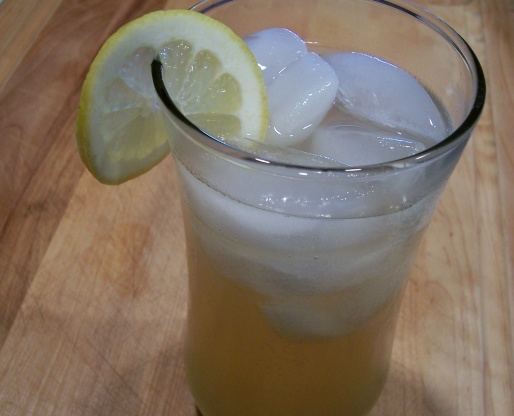 No that's not a mistake...I changed the name of the classic drink to reflect this one that I made up for myself. Give it a try! Just be sure to use Bacardi Ciclon in this....plain rum or plain tequila won't be the same!!

I really liked this lemonade! This was the first Ciclon drink I made and I had planned to make a couple different ones... but stuck with this one all night! I added Grand Mariner and it was really good! This is a keeper!
6

ounces lemonade (mine is made with a sugar free mix, like Crystal Lite)

2

ounces bacardi Ciclon

1

ounce triple sec (optional...I tried this but don't think I want to add it in the future)
Combine in a glass.
Add ice if you wish.
Enjoy!