The Lychee Martini - Bethenny Frankel
Boomette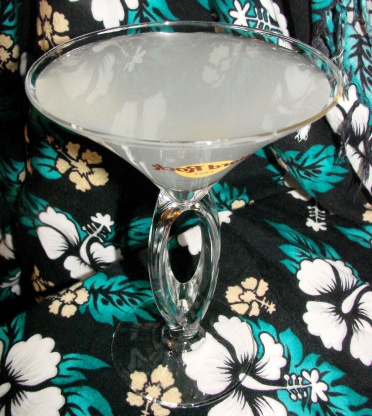 As seen on Episode 4 of The Real Housewives of New York City, this is a yummy cocktail! Bethenny Frankel is from The Real Housewives of New York City. She is also a natural food chef and cooks for many celebrities. Enjoy!
1

cup ice cube

2

ounces premium vodka (a 2 count)

1

ounce lychee juice, you can purchase 20 oz cans of Lychees in their own syrup at the grocery store (a 1 count)

1

ounce club soda (a tip Bethenny uses when making cocktails, it makes for a lighter drink)

2

lychees, for garnish
Combine ice, vodka and lychee juice in cocktail shaker.
Shake well and strain into a chilled martini glass, add lychees for garnish.
(Optional) Prior to making the drink, rim the glass with fresh ginger, and dip in colored sugar (available at Williams Sonoma, etc -- ).