The Lazy Cook's Spanish Rice
CandyTX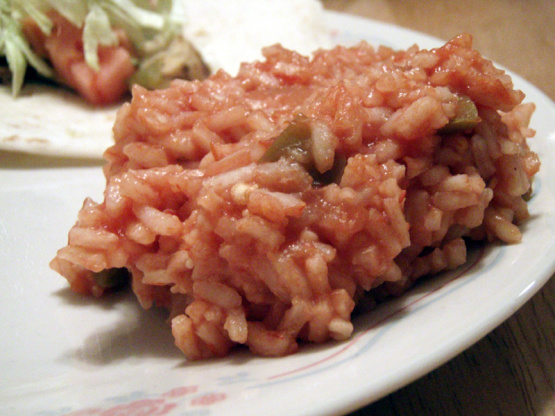 Nothing could be easier (or tastier!) than this... for a variation, try browning the rice in a little butter before-hand and using a cast-iron pot... yummy!

This was a really good and easy side dish. Thanks!
Combine the rice with the garlic in a large saucepan.
Pour water and salsa into the rice mixture.
Bring the water to a full boil and then reduce the temperature to simmer.
Simmer for 20 minutes or until the rice is tender. Fluff the rice when finished.