The Lady's Coleslaw (Paula Deen)
There are about as many coleslaw recipes as there are people. I myself like a variety coleslaws. I especially like the sweetness of this recipe from Paula Deen of the Food Network. The texture is also interesting as most of the ingredients are chopped in the food processor and half the cabbage is shredded. I think you can use a little more cabbage than the recipe calls for. I also like to mix in red cabbage for lots of color. (Cooking time listed is time standing in refrigerator).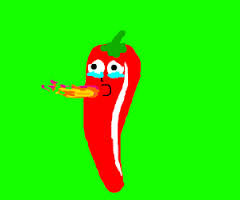 Ya'll, this is wonderful coleslaw!!! Paula really knows what she is doing!!! I used this to top her recipe#253503 and it is perfect for that!! I did use the food processor on all of my cabbage for a more finely grated coleslaw to go on my sandwiches. Also, I drained my green pepper and onion after processing because they had more liquid than cabbage does and I wanted my dressing to stay perfect! I love the combination of mayonnnaise with vinegar for the dressing. I grew up on vinegar-based slaws but I also love creamy ones too. This is a perfect combination of the two with great flavor!!! Love this slaw, will make again. Thanks so much for posting!!!
Using a food processor, gently process the bell pepper, onion, carrot, and parsley, being careful not to over process.
Put processed vegetables into serving bowl.
Cut 1/2 of the cabbage into chunks and process in food processor being careful not to cut too small.
Shred the remaining half head of cabbage.
Mix cabbage with processed vegetables.
In a small bowl, mix mayonnaise, seasoning salt, pepper, sugar, lemon-pepper and vinegar together.
Mix dressing into vegetables and toss well.
Chill for at least 1 hour.
Toss again before serving.