The Lady & Sons Blueberry Cream Pie ( Paula Deen )
Prep 30 mins
Cook 15 mins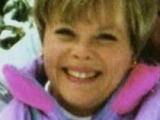 Eating this Paula Deen Classic is like throwing a party in your mouth. The crunch of the toasted nuts in the crust contrast beautifully with the cool creamy filling; while the blueberries just pop open with each bite. There is a lot of action going on in this pie...don't miss out. Time does not include chilling. My pie took a good 4 hours.
Directions
Press the chopped nuts into the bottom of the unbaked pie crust.
Bake as directed on the package and let cool.
Beat the cream cheese with the confectioners' sugar.
Beat the heavy cream with the granulated sugar until it forms soft peaks.
Fold the whipped cream into the cream cheese mixture.
Spoon this mixture into the cooled pie shell and top with the blueberry pie filling.
Refrigerate until well chilled.
Reviews
Most Helpful
This stuff is delicious! We have it everysummer with fresh blueberries cooked down with sugar, and we call it "Blueberry Yum Yum". It is also good with chocolate pudding instead of the blueberries and topped with whipped cream--that we call "Mississippi Mud". This is a must try!
I don't eat dairy so I altered this and it's probably better than the original. My family (who can eat dairy) loved it so much I made one a week later to take to a potluck. Gone in 0-60! I sub the whip cream for coconut whip creme (what top restaurants/hotels use) and Tofutti's Better Than Cream Cheese (delicious and you can get it at Sprouts, WholeFoods etc,) To make the vegan whip cream just refrigerate the Thai brand can of coconut milk at least the day before. Do not shake the can, you want the heavy coco cream to rise to the top and thicken. Spoon that part out into your Kitchen aid (or hand mixer) and whip it on low one minute, med one min and on high on min. (as per my Kitchen aid booklet) BUT works like a dream. You will have the whip cream you need for recipe. For those wanting to use this as your reg whip cream for other desserts just add confection's sugar and a real vanilla bean (cut open and scrap out the van bean, ohhhh so good! I always wondered how restaurants made there wonderful topping with specks...now I know.=) OK back to this recipe. Just a couple of notes 1)make sure pie crust is completely cooled before you scoop cream and filling in then refrigerate right away 2) I used tried both fresh and frozen berries for filling sweetened with a combo of coconut sugar and stevia. Much better tasting and better for you than canned. Make it the way you'd make fresh cranberry sauce. Then just used the berries and not the sweet liquid for the pie. Very good pie!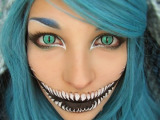 I love this pie. Made it back in summer at my nieces house. Thank you Paula deen! Luv it and all your recipes!