The Lady and Sons Okra and Tomatoes ( Paula Deen )
CandyTX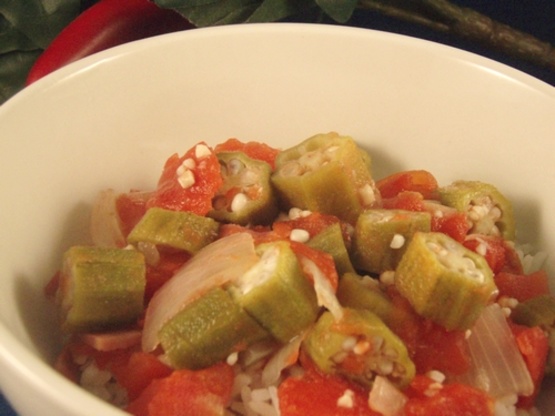 We love okra and tomatoes, this recipe is a lot like my Mom use to make. The Recipe comes from courtesy Paula Deen.

The whole family enjoyed this. From the okra haters to the okra lovers. And not too hard to put together
Cook bacon slightly; saute onion and garlic with bacon until tender.
Add tomatoes, chicken base, sugar and pepper; stir well and let simmer for about 20 minutes; adjust seasoning if needed.
Meanwhile wash okra and remove fuzz, if using fresh okra, cut into pieces; add okra and simmer until okra is done, about 20 more minutes (less if using frozen), serve.