jenne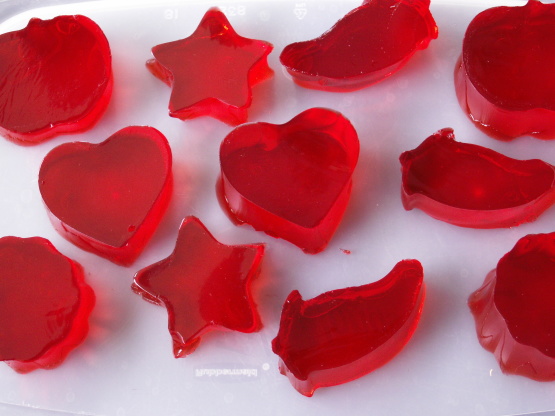 My family was outraged when I recently banned premade Jello cups from our house. Enough already with the new convenient society, how hard is it to make Jello? To appease the rioting horde, I promised them I would make the best Jello they'd ever had, Jello they could pick up, the Knox Box I used to eat when I was a kid. Finding the super simple recipe was harder than I thought it would be, but I looked and looked and this is what I remember from my childhood. (The new Jello Jigglers don't cut it for me; they taste too much like gummy bears.) I'm surprised this isn't already on Zaar, but now it is!

Top Review by eilee2
I have the actual well worn recipe and it is a bit different as they use 4 Knox gelatin packets to 3 jello packets with 4 cups of boiling water poured into a 8 or 9 inch pan. I think we liked them thinner so put it in a 9X13 pan.
Put Jello and Knox gelatin into a bowl. Add water and stir until dissolved.
Pour into 9x13 inch pan. Cool in refrigerator.
When firm, (4 to 5 hours) cut into squares. I've used the chill time as the cook time.