3 Reviews
Our favorite salad at home and at the restaurant. I like to serve it with grilled chicken breasts or grilled shrimp for a one-dish summer supper.
A delicious salad--lovely dressing. I made two salads--one with black beans and pepitas, one with hominy (pozole) and no pepitas. Followed the dressing instructions exactly. Great salad both ways. The second time I used feta (out of queso fresca)and it was also great. Thanks, Nan!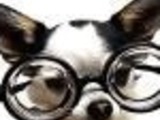 This salad is absolutely scrumptious and will become a regular at my house. I had to leave out the pumpkin seeds (couldn't find them) and the anchovy fillets (personal taste) but the rest I pretty much prepared as written. I brushed a fresh ear of corn with olive oil then grilled it and cut off the kernels and I used canned black beans. Also, I did use a little less chili paste per my husband's wishes (but I added more to my portion because I like it hot). The crushed tortilla chips on top are a must, they really contrast nicely with the salad. Thanks for posting this Nan, it's a keeper!

The Houstonian's Southwest Caesar Salad