The Haven's Special " Queen Uh Cuisine's " Version
Prep 10 mins
Cook 10 mins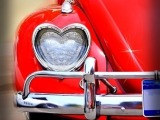 This is my version of a local restaurant's signature dish. They call it "The Haven's Special"
Directions
BBQ your filet's to your liking.
Just before your filets are done, top each one with 1/2 avocado (flat side down) and then top with one slice of Jack cheese.
When cheese is melted -- you are ready for an incredible treat.
Serve with green salad and onion rings.
Reviews
Most Helpful
this was really nice :) an excellent add on for a cheaper steak...
I made this for breakfast with over easy eggs and biscuits. Used a 4oz filet and just a 1/4 of fanned out avocado for each filet with a slice of cheese. Delicious for breakfast, brunch or dinner. Thanks Queen!