The Gypsy Chicks' Summer Terrine for a Party!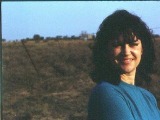 1/3 Photos of The Gypsy Chicks' Summer Terrine for a Party!



Total Time:
Prep Time:
Cook Time:
4 hrs 30 mins
4 hrs
30 mins
This recipe is dedicated to my wonderful teammates of the Cafe ZMAKK Gypsies of ZWT4! We had such fun and became such good friends that I devised this hot-weather terrine as a permanent gesture of our friendship! They suggested the ingredients, which are light and healthy! The terrine can be served in thick slices as a starter, or as part of a lunch menu. This is no throw-together family dish, but neither is it as intricate as it looks! Prepping some of the veggies can be done the day before. It's fun to make and really creative. Will be great on your gourmet lunch or dinner table! Should you decide to make it, read the recipe first -- the principle is simple. Use a vegetarian jelling agent if you prefer. Also, other mushroom types can be used; I used what I had at hand. I give both US and metric measurements.
My Private Note
Directions:
1

The bread tin I used is a common, medium size which measures about 7 ½ inches x 3 ½ at the bottom, with slightly flared sides. It is 2 ½ inches deep. (19 ½ cm x 8 cm at the bottom, 5 ½ cm deep).

2

This is best started the afternoon before.

3

Put the red peppers in an oven dish which holds them fairly snugly.

4

Grill -- this will take about 20 minutes. Turn them frequently and make sure the pepper skins are wrinkly and slightly charred all over. Remove, cover and cool. When cool, peel the peppers thoroughly, slice, and remove all seeds and ribs. Save as much liquid as possible with the slices. Cover and save in fridge. (This can be done the afternoon before).

5

Next morning, bring a pot of water to the boil, and dip in the chard leaves one by one, for 30 seconds each. Put on kitchen paper to drain – they only need to "relax", not cook.

6

If using the dried mushrooms, let them soak in warm water and leave.

7

Measure the tomato juice into a measuring cup – it should be 12 fluid oz or 375 ml. Pour a little of the juice into a small pot, add the Worcestershire sauce, Tabasco and sugar, and stir over low heat. Sprinkle over 4 teaspoons gelatine and stir in with the back of a spoon. Do NOT boil – all you want to do is dissolve the gelatine in warm to hot juice.

8

When dissolved, stir into the rest of the juice.

9

Oil your bread tin with olive oil. Cut the ribs from the chard with scissors, and line the bread tin with the chard, overlapping as neatly as possible. Pour the tomato juice into the prepared tin, then put it in the fridge to set while you continue.

10

Clean the fresh mushrooms, and slice. In a pot, put the olive oil, and over medium heat fry the mushrooms. Add the soaked mushrooms (taken out of the soaking water by hand, and squeezed lightly. Keep the soaking liquid!). Cook the mushrooms until soft. (You can use any mushrooms, but try and get some cooking juice from them, to soak the gelatine in).

11

While they cook, add the sherry, nutmeg, some salt and black pepper to the pot and stir.

12

Process or puree the mushrooms until coarsely pureed, having remembered to keep some pot juices back. You should have about 1 ½ cups or 375 ml. Scrape into a bowl.

13

Using 4 tablespoons of the mushroom soaking liquid or pot juices, put into the (rinsed) pot you used before, and sprinkle over 4 teaspoons gelatine. Again, using the back of a spoon, stir over low heat until the gelatine granules are dissolved. Stir this into the mushroom puree and mix well. The mushroom mixture will probably be very warm still at this stage, so let cool over a draft to lukewarm, stirring now and then but do not let it set. Carry on with the prep.

14

Drain the artichoke hearts very well, then slice them up. You won't need them all, and it's not possible to slice them neatly.

15

By now the first layer, the tomato juice, will have set. Scrape out the mushroom puree over the tomato layer and smooth out. Then lay one layer of artichoke pieces over the mushroom layer, pressing in very slightly. Season with black pepper and sprinkle with the lime juice. (Save leftovers for a salad). Put terrine back into fridge for mushroom layer to set.

16

Cut up the peeled pepper slices, saving all the juice for the gelatine stage. (If not enough you may have to add a teaspoon or so of water). Save the juices to the small pot. (Just rinse after every use and use same pot!).

17

Using your processor or blender, process the pepper flesh until smooth. Add the cream and process again. Add 1 teaspoon salt: this mixture definitely benefits from a little more salt than seems necessary.

18

You should again have about 1 ½ cups puree (375 ml). Again, dissolve gelatine in the pepper juice, but this time you need more gelatine (6 teaspoons) because peppers do not set easily.

19

If the mushroom mixture has set a little by now, scrape the pepper mixture over it, and smooth the top. The bread tin should be full by now.

20

Sprinkle the top (which will be the bottom) with dried breadcrumbs. Use more, if necessary, to cover well, and pat flat lightly.

21

With kitchen scissors, cut off the bits of chard leaves hanging over the sides of the tin.

22

Cover the tin with plastic wrap and chill until firm, about 4 hours or preferably overnight. Dipping the bottom of the bread tin in hot water helps when you try to turn out the terrine, and also loosen the sides carefully first, with the thin blade of a paring knife.

23

Turn out on a rectangular dish, and garnish to taste. I only used sliced tomato and caperberries for a garnish. This is best served with mayonnaise flavoured with a little mustard, with a good vinaigrette, or even plain as it comes.
Nutritional Facts for The Gypsy Chicks' Summer Terrine for a Party!
Serving Size: 1 (438 g)
Servings Per Recipe: 8
Amount Per Serving

% Daily Value

Calories

275.5

Calories from Fat 138

50%

Total Fat

15.3

g

23%

Saturated Fat

6.6

g

33%

Cholesterol

34.2

mg

11%

Sodium

1618.8

mg

67%

Total Carbohydrate

25.8

g

8%

Dietary Fiber

8.1

g

32%

Sugars

9.6

g

38%

Protein

11.6

g

23%
Ideas from Food.com
Getting healthy starts here — browse our best ideas.

---
Over 475,000 Recipes
Food.com Network of Sites