K9 Owned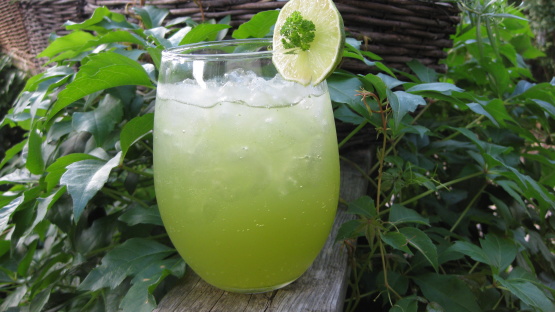 A refreshing non-alcoholic drink.

Loved this! Despite my initial skepticism of the parsley in a drink I really felt it was a great, refreshing drink and it was beautiful as well. Mine came out quite a bit darker than the pic posted, and I actually split the parsley mix between 2 glasses before topping with the club soda. I do think you can get away with a little less sugar in this if you don't want a very sweet drink.
Combine all ingredents ; except club soda in a blender; blend well.
Strain through a fine-mesh strainer.
Fill tall glass with ice, add parsley mixture.
Top with club soda and serve.