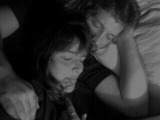 This is a great salad and one of our favorites. For an added touch, use wooden salad bowls and take one clove of garlic (smashed) and rub it on the inside of the bowl before adding the salad. For a nice twist, try using South of the Border Chili Croutons by Chef #37449
Directions
In a food processor combine the egg yolk, garlic, mustard, lemon juice, vinegar, and Worcestershire. Pulse the mixture together until garlic is finely chopped.
Then, while continuing to pulse, add the olive oil in a very patient, slow, steady stream to produce a smooth, creamy mayonnaise like emulsion.
Add the anchovy, pulse for 30 seconds, and season with salt and pepper to taste. (Can be stored covered in the refrigerator for up to 4 days).
Place lettuce into 6 individual salad bowls (if wooden, smear with additional clove of garlic).
Pour desired amount of dressing over top of each salad.
Sprinkle with croutons, Parmesan cheese, and optional bacon bits.
Most Helpful
Fabulous! Loved the dressing. Made for Theirs Yours Mine Photo Event. :)

This is excellent! I only used one anchovy fillet, but next time I'll add another. Also, next time I'll up the cracked black pepper. We added it at the table, and it really enhanced the salad a lot. We'll definitely have this again!

WOW! This is spectacular!The whole crew loved it! I had to double the recipe for my family and there were no leftovers! I used half as much anchovies, just because I wasn't sure how I'd like them. I couldn't get enough of this salad! Quality Olive Oil is key! This is definitely going to be a regular on our dinner menu!